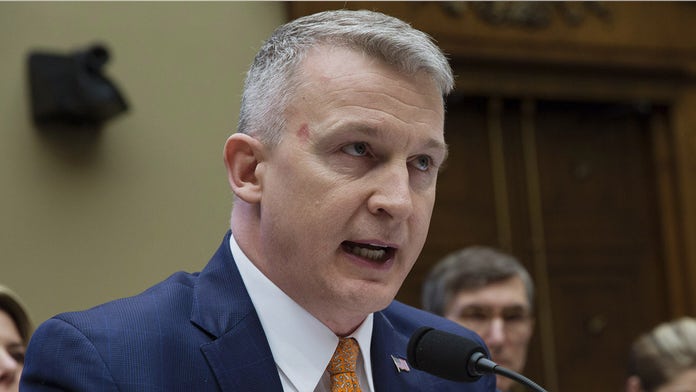 Rick Bright, a former top federal vaccine doctor, warned Congress that the country faces the "darkest winter in modern history" without a national coordinated response in place before next fall.
"If we fail to develop a national coordinated response, based in science, I fear the pandemic will get far worse and be prolonged, causing unprecedented illness and fatalities," Bright told the House Energy and Commerce Subcommittee on Health.
Speaking slowly and softly, Bright told lawmakers that Americans "deserve" to hear the truth.
"The truth must be based on science. We have the world's greatest scientists. Let us lead. Let us speak without fear of retribution. We must listen. Each of us can and must do our part now," Bright said.
Bright also warned that it might take longer for the world to develop an effective vaccine for COVID-19, the disease caused by the novel coronavirus, underscoring the need for a national plan. 
"My concern is if we rush too quickly and consider cutting out critical steps, we may not have a full assessment of the safety of that vaccine," he said. "I still think 12 to 18 months is an aggressive schedule and it's going to take longer than that to do so."
And Bright repeated criticism he's made that officials in the Trump administration ignored his warnings about the coming crisis and the need to get supplies such as masks and other personal protective equipment for health care workers prepared. 
Bright led the Biomedical Advanced Research and Development Authority (BARDA) until he was demoted in late April and transferred to a narrower role at the National Institutes of Health.
Lawmakers in the hearing room with Bright were mostly wearing face masks and sitting at least six feet away from each other. Many noted that Bright was a familiar face, having testified before the committee multiple times in years past in his capacity as BARDA director. 
The hearing comes just a little over a week after Bright filed a whistleblower complaint alleging that his refusal to broadly promote an anti-malaria drug to treat COVID-19 directly resulted in his ouster from the agency.
In anticipation of his testimony, the Department of Health and Human Services sent out a fact sheet contrasting Bright's allegations with "reality." President Trump also attacked Bright as a "disgruntled employee."
"Mr. Bright has not yet shown up for work, but continues to collect his $285,010 salary, while using his taxpayer-funded medical leave to work with partisan attorneys who are politicizing the response to COVID-19," the agency said in a statement. "His whistleblower complaint is filled with one-sided arguments and misinformation. HHS is reviewing the complaint and strongly disagrees with the allegations and characterizations made by Rick Bright."
Under questioning from lawmakers during the early part of the hearing, Bright repeatedly said the federal government needs to lead the coronavirus response. Without a coordinated plan and a designated agency in charge, the shortages of much needed supplies that have plagued the response effort will continue.
"I believe with proper leadership and collaboration across government, with the best science leading the way, we can devise a comprehensive strategy, we can devise a plan that includes all Americans and help them help us guide us through this pandemic," Bright said.
THEHILL.COM
https://thehill.com/policy/healthcare/497766-ousted-health-official-warns-us-needs-national-strategy-to-combat