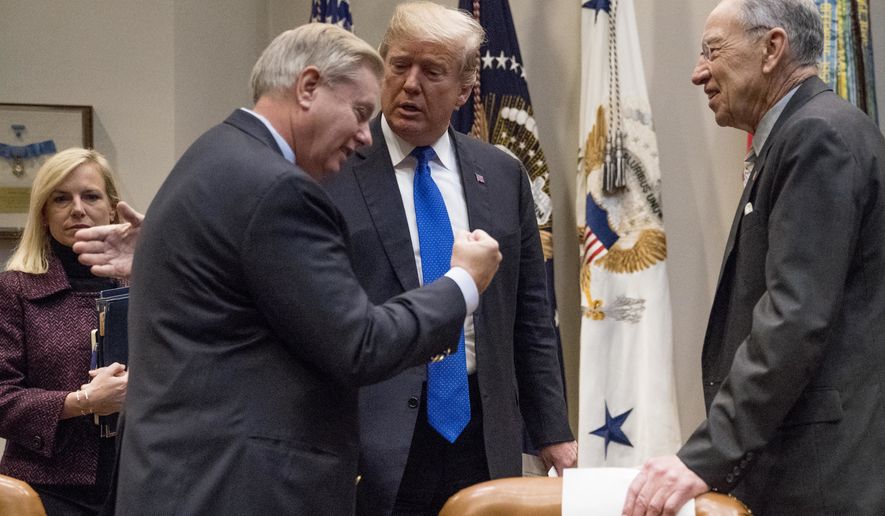 Sen. Lindsey Graham (R-S.C.) is attempting to explain his reversal on a 2017 threat that there would be "holy hell to pay" if President Donald Trump fired Attorney General Jeff Sessions. 
Although Sessions got the boot this week, Graham vowed instead to work with Trump "to find a confirmable, worthy successor."
When confronted with his previous comments on Thursday, Graham chuckled.
"When was that? What year?" he asked. 
"July of 2017," Fox News host Martha MacCallum replied. "Things have changed."